A lace frontal is the "finishing piece" that consists of some hair strands and a relatively big lace base material. Frontals are typically 13×4 in size, but there are also frontals with lengths of 13'' x 6'' or 13''x 2''.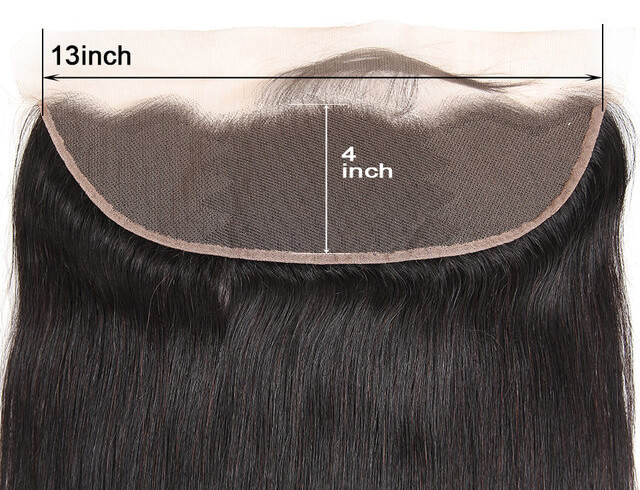 A frontal spreads from ear to ear, which covers the entire hairline. This allows you to part your hair as you like, making it the most versatile option.
Frontals do typically recreate a hairline. If you want to try something different, this could be the perfect solution.