A 360 frontal is a lace headband with hair on it. This frontal is the upgraded version of the original lace frontal.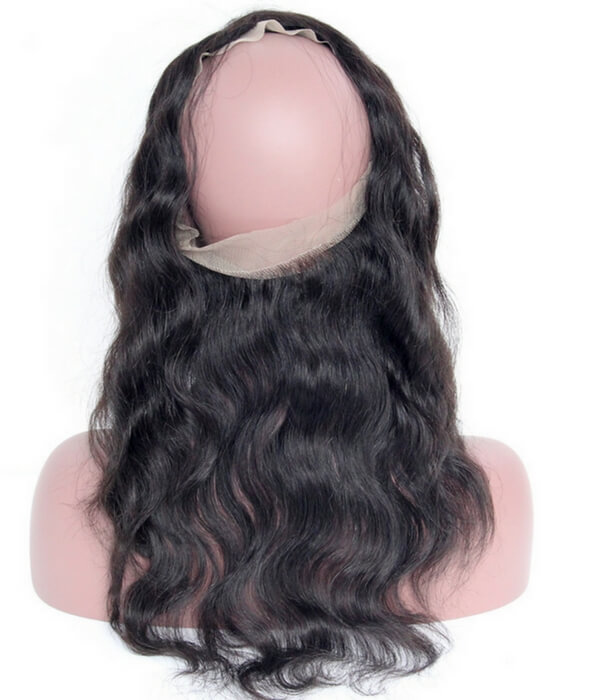 The 360 frontals have been more popular in recent years, because of its uniqueness and maximum versatility.
It covers the entire perimeter of your head with space left in the middle for bundle installation, allowing for more versatility.
And this frontal allows the wearer to not only pull the hair back, but also put your hair into various high ponytails.